First Step
Visit the following URL: https://shopify-01.clear.sale
Insert the URL of the store you will install the App.
This will automatically take you to your admin page, with a description of the permissions that our app requires, as indicated below. Click in "Install."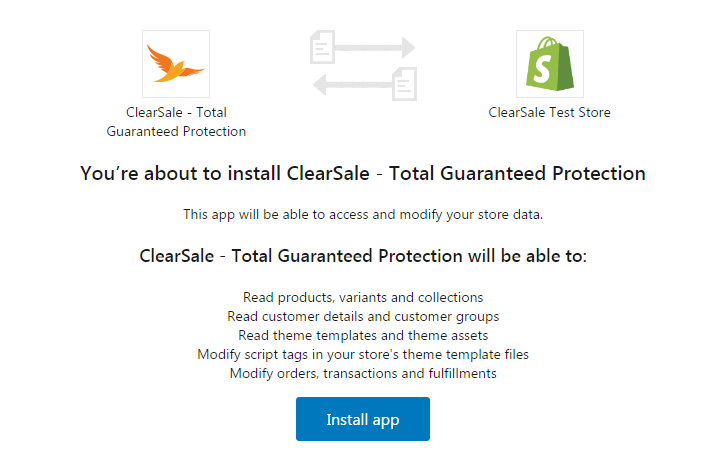 Third Step
In the ClearSale Settings Page, fill your information: API Key, Client ID and Client Secret.
You can check our App at app.clear.sale (using your Client ID and Client Secret) to see the information we received and the status for each order.