Our Volusion app is designed to connect your shop to ClearSale. We will guide you through the simple steps to integrate ClearSale into your Volusion store.
Before you install the ClearSale app, please make sure that you have your ClearSale dashboard credentials nearby.
We will guide you through three simple steps to integrate in your Volusion store.
First Step
Generate the API URL To Send to the integration team:
Go to: Inventory >Import/Export >Volusion API > Generic >Run
On the next page click on the run button.


Copy the URL and send to integration@clear.sale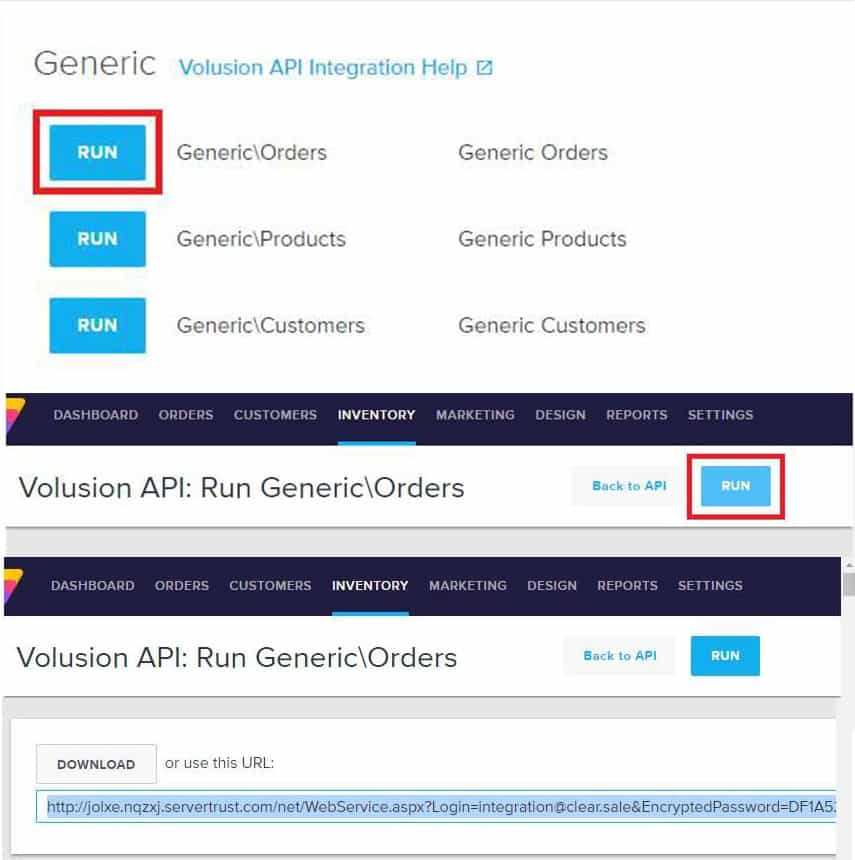 Second Step
Upload the ClearSale Module Files on your FTP Server:
Download the file https://plugins.clear.sale/Volusion/volusion_pkg.zip
Extract the files and upload to your FTP server at /vspfiles/schema/Generic directory:
Please send an email to integration team (integration@clear.sale) to inform that the installation is done.