Introduction
As e-commerce explodes in popularity, so does e-commerce fraud – and every e-commerce merchant, from tiny start-ups to massive chains, is vulnerable. There are multiple types of fraud and ways to prevent it — but managing fraud protection the wrong way can be costly and frustrating.
It's important, therefore, to understand exactly what e-commerce fraud looks like, what other risks merchants face, and what e-commerce fraud protection tools can help thwart these attacks without inadvertently turning away good customers.
That's why we've built this resource: to help you understand your risks, so you can take the right steps to protect your business, your profits, and your good reputation.
To see at a glance the information we'll cover here, or to jump to a specific section, click on the hamburger icon on the right to find our table of contents.
Let's dive in!
(Want to read it later? Download our ebook version.)
Introduction to E-Commerce Fraud
Whether you're a longstanding multichannel retail organization with millions of dollars in sales or a small retailer getting your business off the ground, e-commerce fraud is aggravating and expensive.
---
Growth in Fraud Attacks on Merchants
E-commerce fraud is on the rise. Fraud attack rates have increased sharply year over year.
In 2018, payment card fraud losses incurred by merchants and card issuers in the United States alone totaled $9.47 billion, with $6.4 billion of that being card-not-present fraud. In 2020, the U.S. total is projected to be more than $8.45 billion, with $7.2 billion being CNP fraud.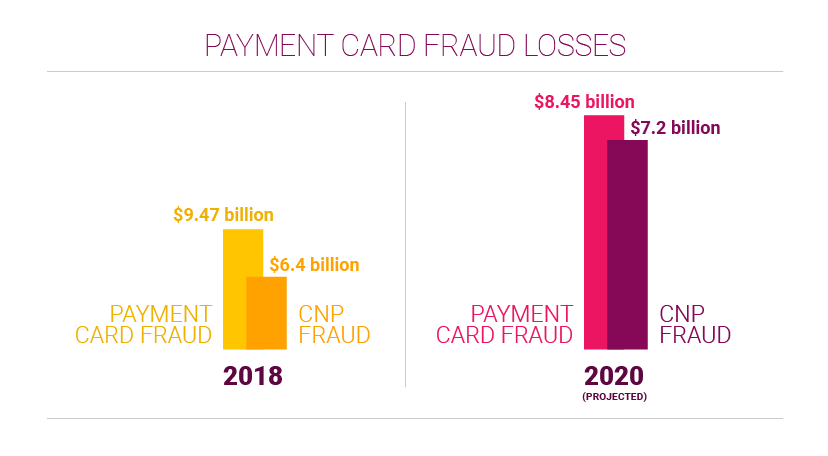 Globally, losses incurred by merchants and card issuers due to fraud grew from $3.75 billion in 2003 to $21.84 billion in 2015. And from 2016 to 2025, these losses are projected to nearly double, rising from $22.8 billion to nearly $50 billion.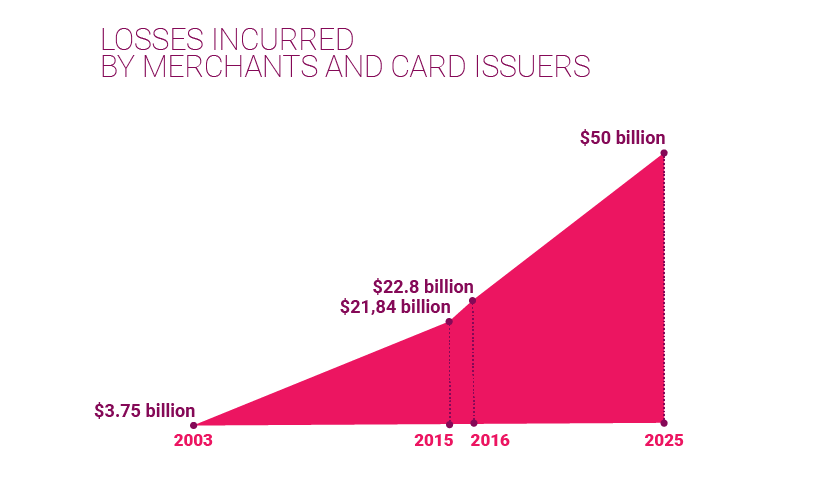 According to Experian, data breaches are one of the biggest drivers of credit card fraud. As privatedata is stolen, it gets sold to fraudsters who use it to attack retail businesses. Considering the number of data breaches that took place in 2019, including the massive Capital One, Marriot and Facebook data breaches, e-commerce retailers will need to batten down the hatches and prepare for a tsunami of fraud attempts in the near future.
Cost of Fraud Attacks
The repercussions of fraud are serious. Becoming a victim of fraud means dealing with: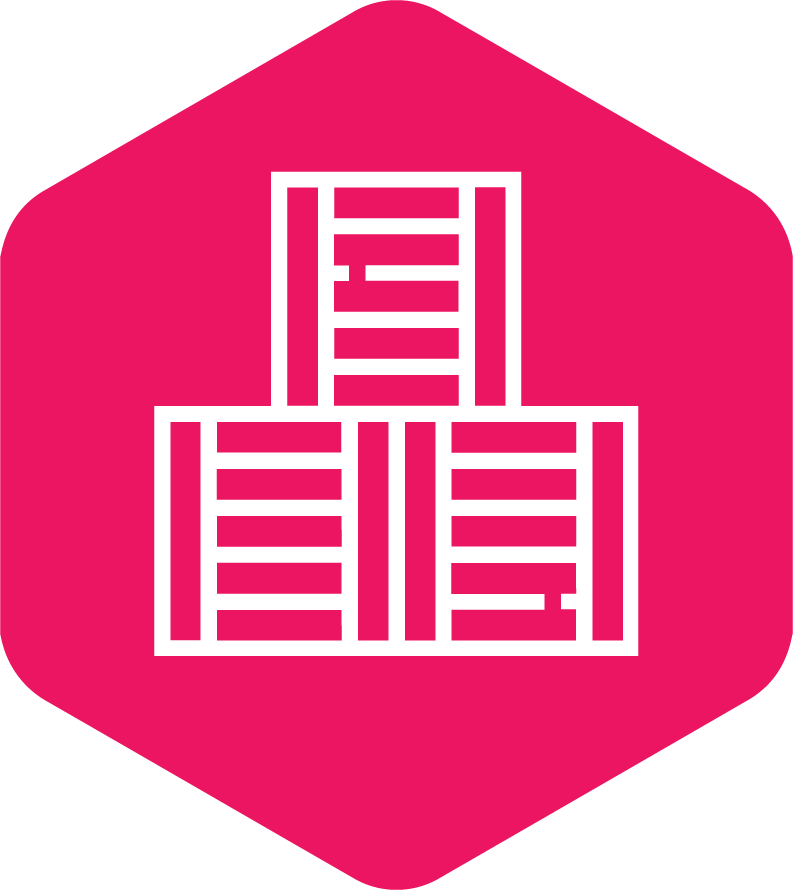 The cost of lost merchandise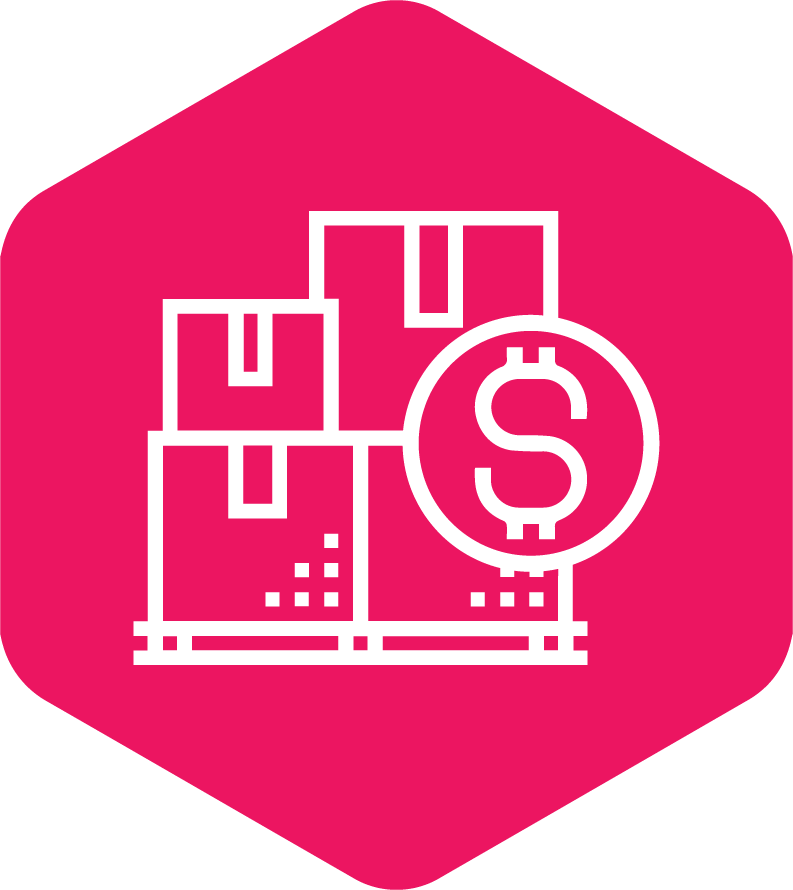 The cost of shipping and handing on fraudulent orders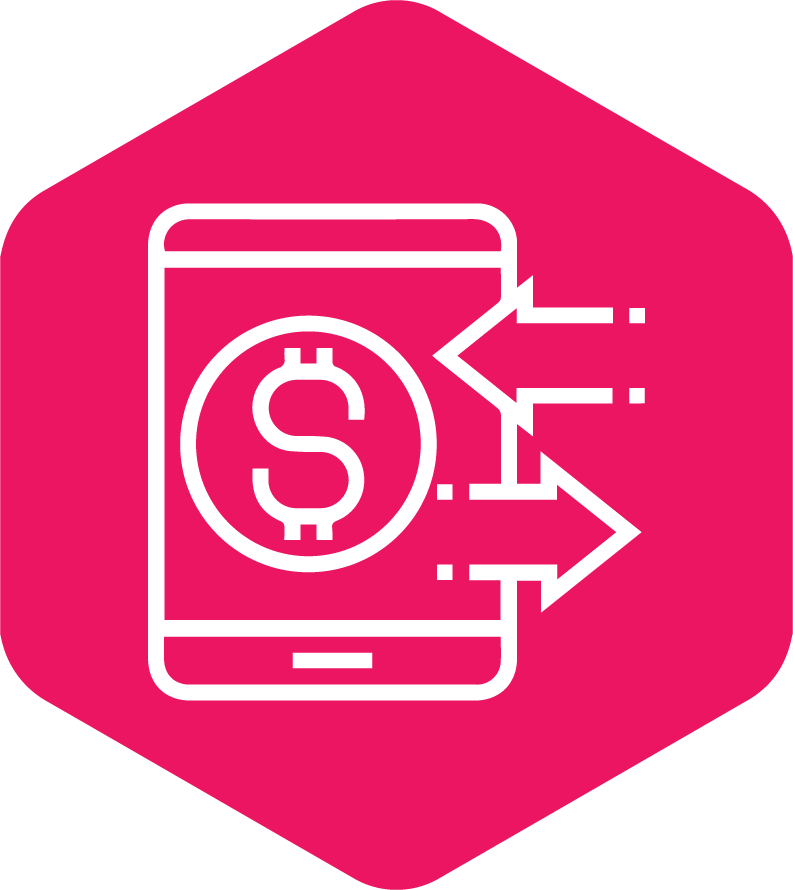 Chargeback fees from the issuing bank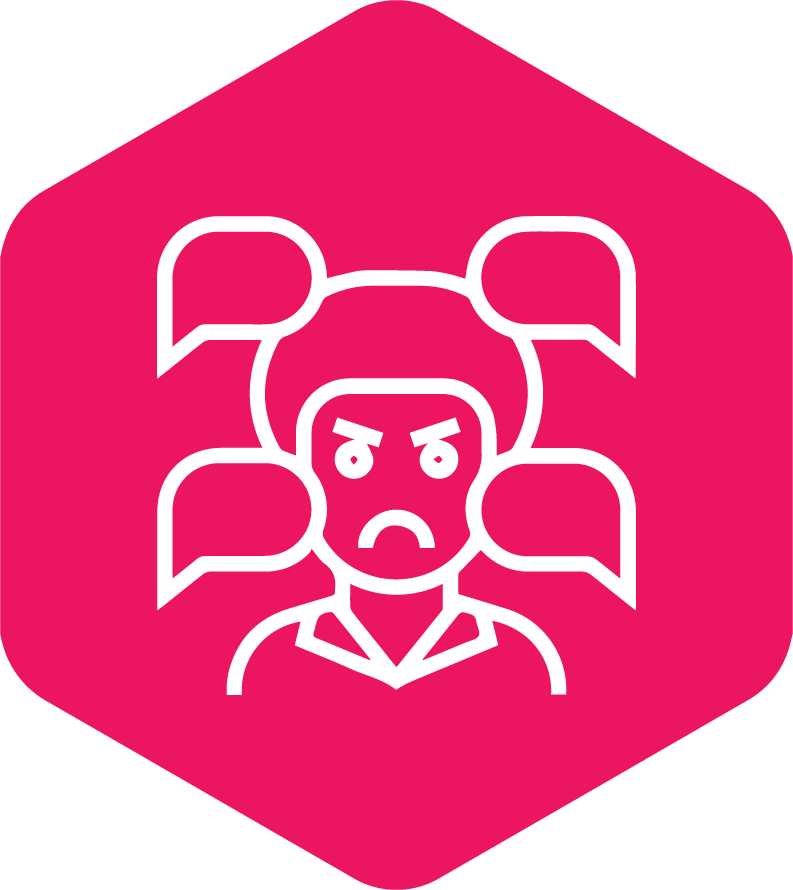 Negative hits on your company's reputation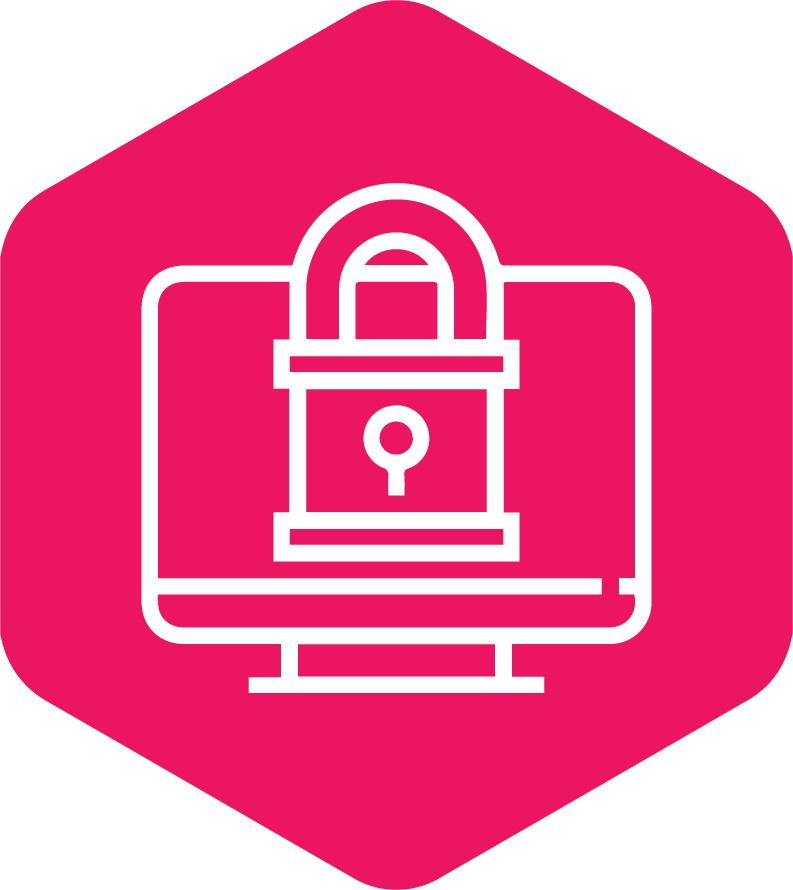 Potential loss of your merchant account
Every dollar lost to fraud costs merchants $3.13. For mid to large e-commerce merchants selling digital goods, that number leaps to $3.50 per dollar of fraud.
Fraud can take a large bite out of a company's bottom line, and can even put the future of the company in jeopardy.
To fight it, the first step is to understand what types of fraud attacks merchants might face.